UPDATE on the support for Buku and her family
Aum Buku still need your support to build a house that she can call a home. "It's not the beauty of a building that matters but the construction of the foundation that was jointly made with your support."
With support from Shongphu Gewog administration, Youth Initiative for PWDs,  volunteers of Sherubtse college and donors, we were able to start the construction.
However, Buku still needs your support to buy CGI sheets that will cost around Nu.50,000/- . Cash or in kind, huge or in small amount, it can make a difference in the lives of Buku and her children.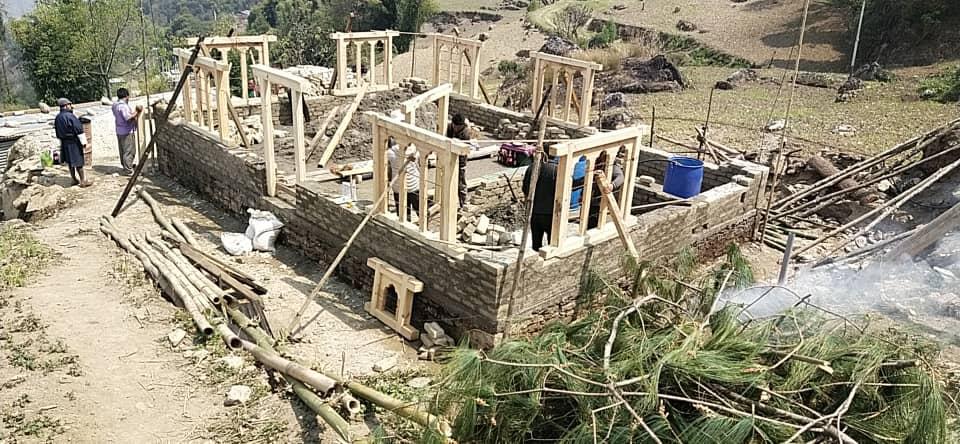 Donation is still open-
Interested individuals who wish to donate can deposit to Account Number-5100130973002 (Bhutan National Bank). The account is opened under a joint account (Asst. CBID coordinator, Trashigang ABS and FINA President, Youth Initiative for PWDs).
For further enquiry please contact CBID coordinator, Trashigang, ABS at 17349594/17391489 or follow the face book page:Youth Initiative for PWDs .
Kindly drop your name, citizenship identity number and the screenshot of the amount in Youth Initiative for PWDs inbox. Your help and support will highly be appreciated.