Self care and self esteem training at Chukha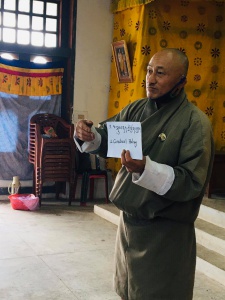 Self care and self esteem training completed in Darla and Chapcha Gewogs under Chukha Dzongkhag, facilitated by the Physiotherapist.
Parents and caregivers are the most important people who can have a beneficial influence on children. Their involvement is critical since they are the ones who spend the most time with the children, and they will be able to give effective intervention at home.
The training was very interactive and many parents opened up to understanding about disability.
Supported by Ability Bhutan Society, Federal Ministry for Economic Cooperation and Development (BMZ) and German Leprosy and TB Relief Association (DAHW), Germany.