Family Support Program- June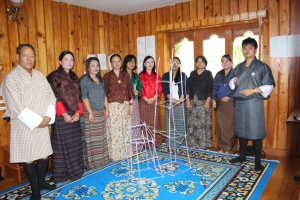 Family Support program for the month of June was conducted today on 28th March 2019 at ABS centre. A total of 10 parents participated. The objective of this program was to understand that "Alone we can do so little; together we can do so much" – Helen Keller. Teamwork is the greatest strength one can have together for a common goal. The activity started with two teams building a shape with a strong foundation by using only straws and tape. Then it moved on to building a pyramid from plastic cup by using strings and rubber band. Last activity was having to walk around the centre with balloons in between each person. All these activities passed on the message of how much teamwork can make a difference.
The smiles, the laughs and the energy they put in their team to win the rounds of activity filled the atmosphere. The few hours that they were engaged, it was nourishing to see them leave their worries, live in the moment and have fun together. While we talk about disabilities, we often forget that it is the families/caregivers that struggle the most. Like any parents, they do the best for their child and make sure they receive the best services. They often forget to take care of themselves while they stress so much on their child's health. It is important to understand that by taking good care of themselves, they will be able to take better care of their children. And by coming together as a team, they will be able to achieve so much beyond their imagination.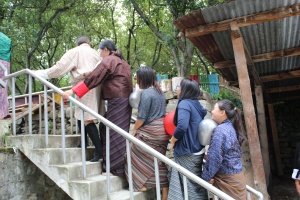 As the summer vacation begins, parents were instructed to engage in the following activities during the vacation (July month). IT TAKES A SINGLE STEP TO JOIN THE REST.
1st week: All the parents gather together with their children and do one activity (eg. Visiting vegetable market, going for a movie, bank, etc.) and have their child engaged.
2nd week: Form groups within parents or with any of their family members and have their child engage in household activities.
3rd week: All the parents gather in a park and organize games by themselves and play with the children.
4th week: Only the parents gather and do one activity together.
ABS wish them a fruitful adventure and hoping for everyone's support.
Watch video