Day 2: "YOYO" (You are Own Your Own)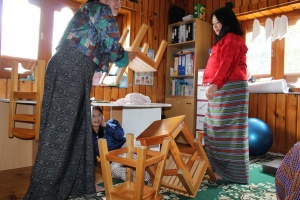 Disaster is unpredictable and ruthless as it does not spare anyone. In case of earthquake, flood, fire and other disasters, it is very crucial that all people know the preventive measures and understand the condition that are prevailing in the county. As part of Family Support Program, ABS arranged an activity on Disaster focusing on earthquake, flood and fire. Parents were divided into three groups and were presented a situation each. They had to have a strategic plan to rescue a child with disability who was caught in the catastrophe. Every member of the group made sure to rescue the child with down syndrome who was scared to see the rumbling walls, a child with autism who was terrified to hear and see the heated red flame and a child with cerebral palsy who couldn't move himself, suffocated as he swallowed the water. Based on these situations, group presented their plan and expressed the difficulty they faced, having the child not understand what they were instructing. However, with some action and assurance, they were able to move the child to a safer place. Mr. Ugyen Wangchuk, ED supplemented on the disaster management plan of ABS and presented on the evacuation strategic route of the ABS center.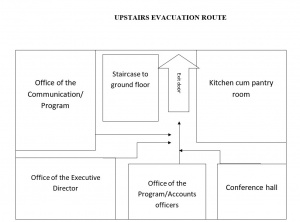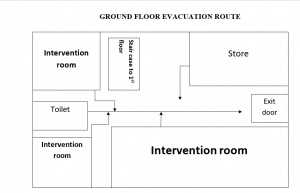 Soon after, Mr, Jabchu from Disaster Management presented on the preventive measures before, during and after the occurrence of disasters such as flood, fire and earthquake. "You are on your own" said Mr. Jabchu, as when such disaster arises, you must protect yourself, thus to know the preventive measures is very important.
A team from Bhutan Toilet organization also visited to present on the portable Chapto toilet, the first model that they have designed which is convenient to use by children and old aged.
Around 10 parents participated in the program. Appreciation to the Disaster Management, Bhutan Toilet Organization, parents, ABS team and volunteer who made the day successful.
Watch video