Children of ABS on a movie adventure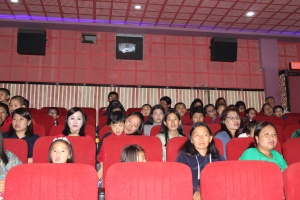 The children galloped as they went inside the movie hall, anticipating to see the wonders of their imagination. Obscured to see the crowd, the uniform chairs, the big white screen with huge people popping out, the sound and the chattering of the mass; oh all the marvels they have witnessed in one day. As the lights faded and the darkness seeped in, children neared to their parents and sought for their comfort. Slowly their eyes were attached to the screen wondering what people were doing there while some pondered on whether it was real. On the right-side corner, a girl deeply drowned, widened her eyes and hardly blinked while she forgot to eat her chips. On the left side, a boy spoke to his mum pointing at the screen. At the back side, a father tried to get his son inside the hall but he couldn't. His son, stayed by the door and peeped in to see the movie. Few minutes later they were both inside but just by door. The son was anxious to see the people and tried to avoid but his curiosity drove him nearer and after some minutes, both settled down on a chair. In few seats away, a mother carried her child outside to calm her down from crying and came in few minutes later. Children were emerged in their imagination. Some children made some noise and some stood quiet. In few of the scenes, the parents covered their children's eyes to protect them from fright. It was a flabbergasting experience for all. Children didn't make much noise as expected nor did they misbehave. They were simply mesmerized.
The lights were turned on and once again witnessed the rushing crowd. Their smiles spoke their heart and parents were thankful for this opportunity. Passang Sherpa, a parent said, "I have never taken my son out for a movie thinking that he will not want to be inside the movie hall. I did have some trouble taking my son inside in the beginning but slowly he settled down and watched movie till the end." When the movie ended Passang's son pulled his hand and tried to take his father back inside the hall. Parents expressed that understanding the movie is not important for their children but having had the opportunity to watch it together with the rest and getting exposure was a very important experience for them.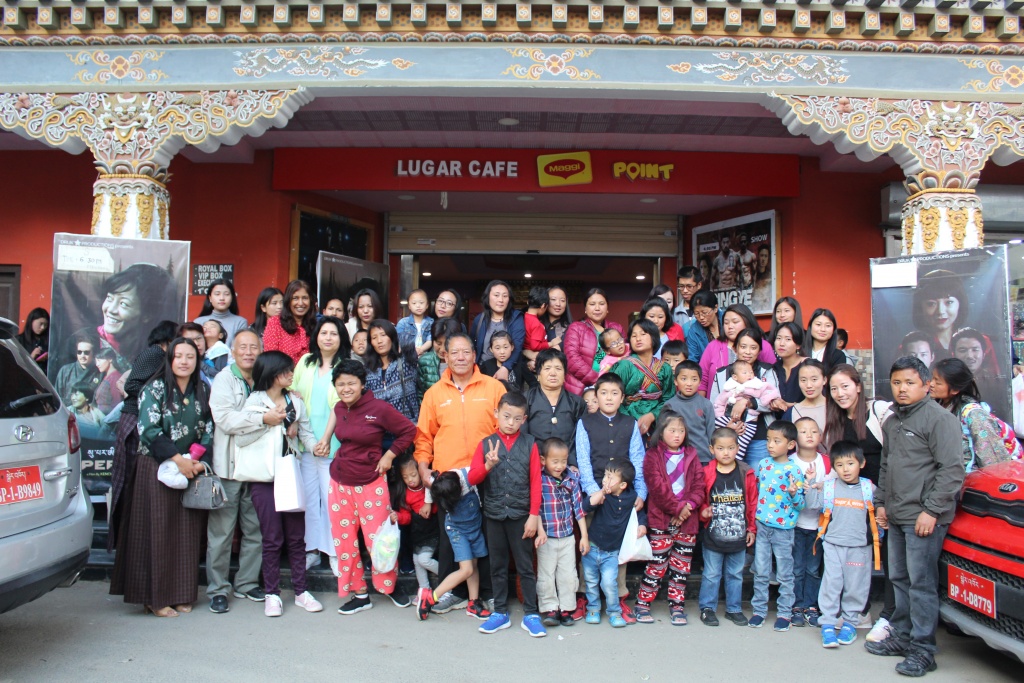 Once again on behalf of parents and children, Ability Bhutan Society would like to thank Dasho Sangay Tsheltrim for your generosity in funding the tickets for all. Around 60 viewers including children, parents and staffs were present in Lugar Theatre, Thimphu. This experience was only possible because of you.