ADMISSION OPEN FOR 2022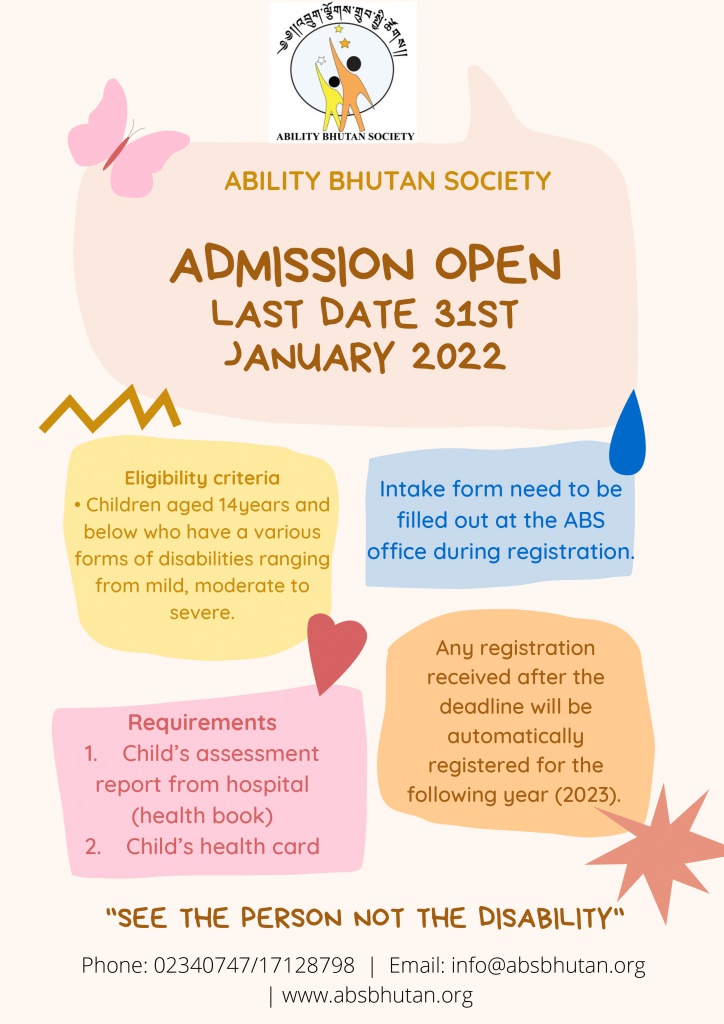 This is to notify that the admission of children to avail early intervention services at Thimphu (Motithang) for the year 2022 will close on 31st January 2022. Any registration received after the deadline will be automatically registered for the following year (2023).
Eligibility criteria
Children aged 14years and below who have a variety of disabilities ranging from mild, moderate to severe.
Requirements
Child's assessment report from hospital (health book)
Child's health card
Parent/caregiver need to provide the above documents and intake form filled out at the ABS office during registration.